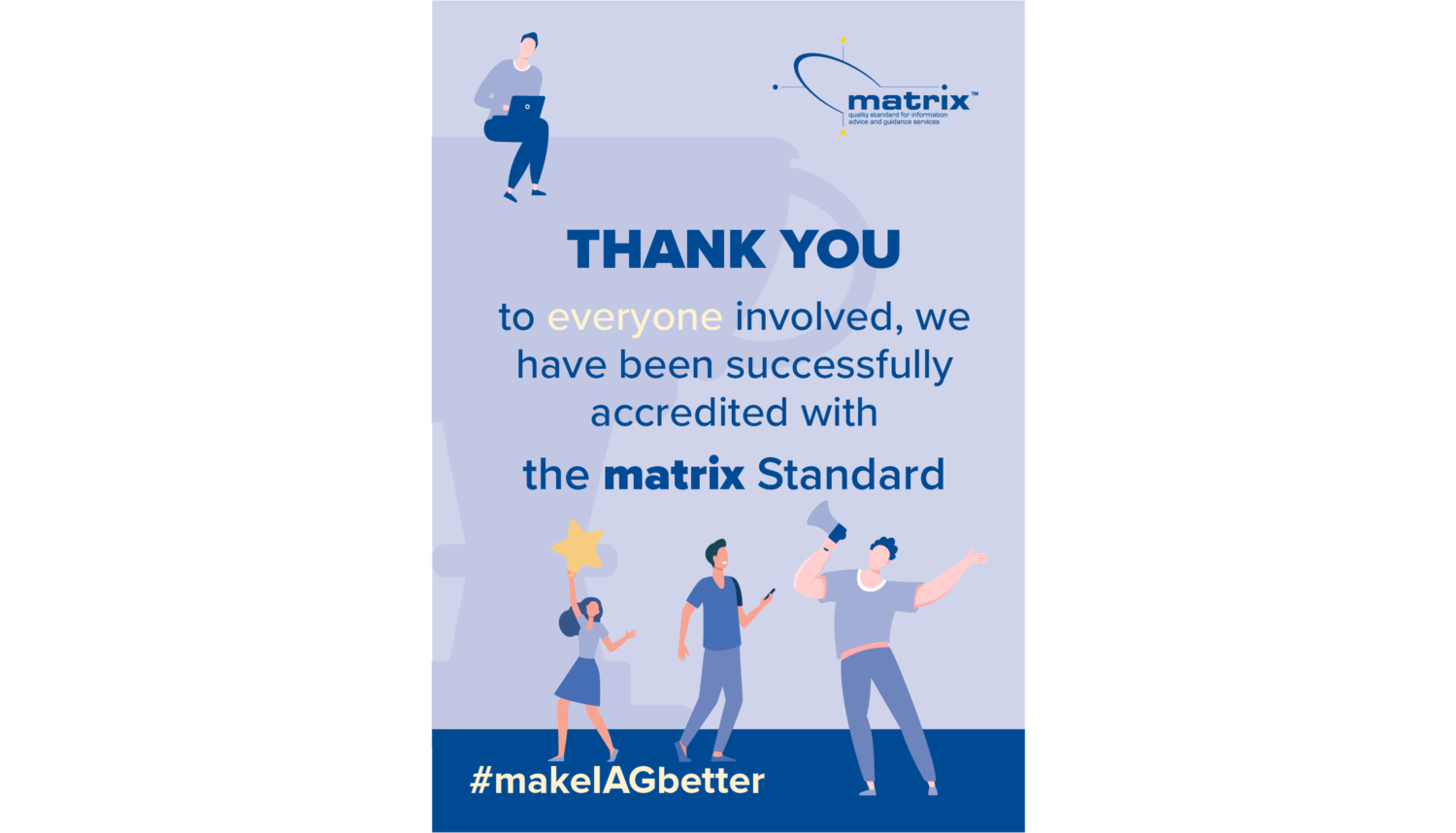 BPIF Training are proud to announce that we continue to be ACCREDITED TO THE MATRIX STANDARD
BPIF Training are proud to announce that we continue to be ACCREDITED TO THE MATRIX STANDARD demonstrating the high-quality vocational training we provide to our industry.
The matrix Standard is the international quality standard for organisations that deliver information, advice and/or guidance (IAG), either as their sole purpose or as part of their service offering.
Roger Chapman, Head of the matrix Service for The Growth Company said:
"This is a fantastic achievement for BPIF Training, and I would like to congratulate the team on their success. We believe that at the heart of high-quality advice and support services are strong leadership, excellent service, and a focus on continuous improvement, all underpinned by effective use of the resources available. The matrix Standard is designed to benchmark organisations against best practice in these areas. With their accreditation success, BPIF Training is working to provide the best possible support to their clients."
The assessment report highlighted the expertise of our delivery staff staining that "The delivery team of Training Co-ordinators/Skills Coaches have a background in the print sector and therefore have a high level of sector experience; they are experts in the qualifications and therefore provide more detailed information on the course, structure, and requirements to both employer and learner/potential learner."
The report also highlighted our partnership with The Printing Charity with a number of examples provided where staff had referred learners through to the Printing Charity that provides a 24/7 helpline support and access to counselling services; the charity  also provides a range of other support including financial and employment advice.
Commenting on the award, Karly Lattimore, Managing Director said: "our aim is to ensure that everyone who starts a programme with BPIF Training leaves that programme having developed new skills which will really support career development and progression. Having this recognised by Matrix is a real achievement and I thank everyone involved"
Click the link below to view our feedback or get in touch today to see how we can support your training needs.