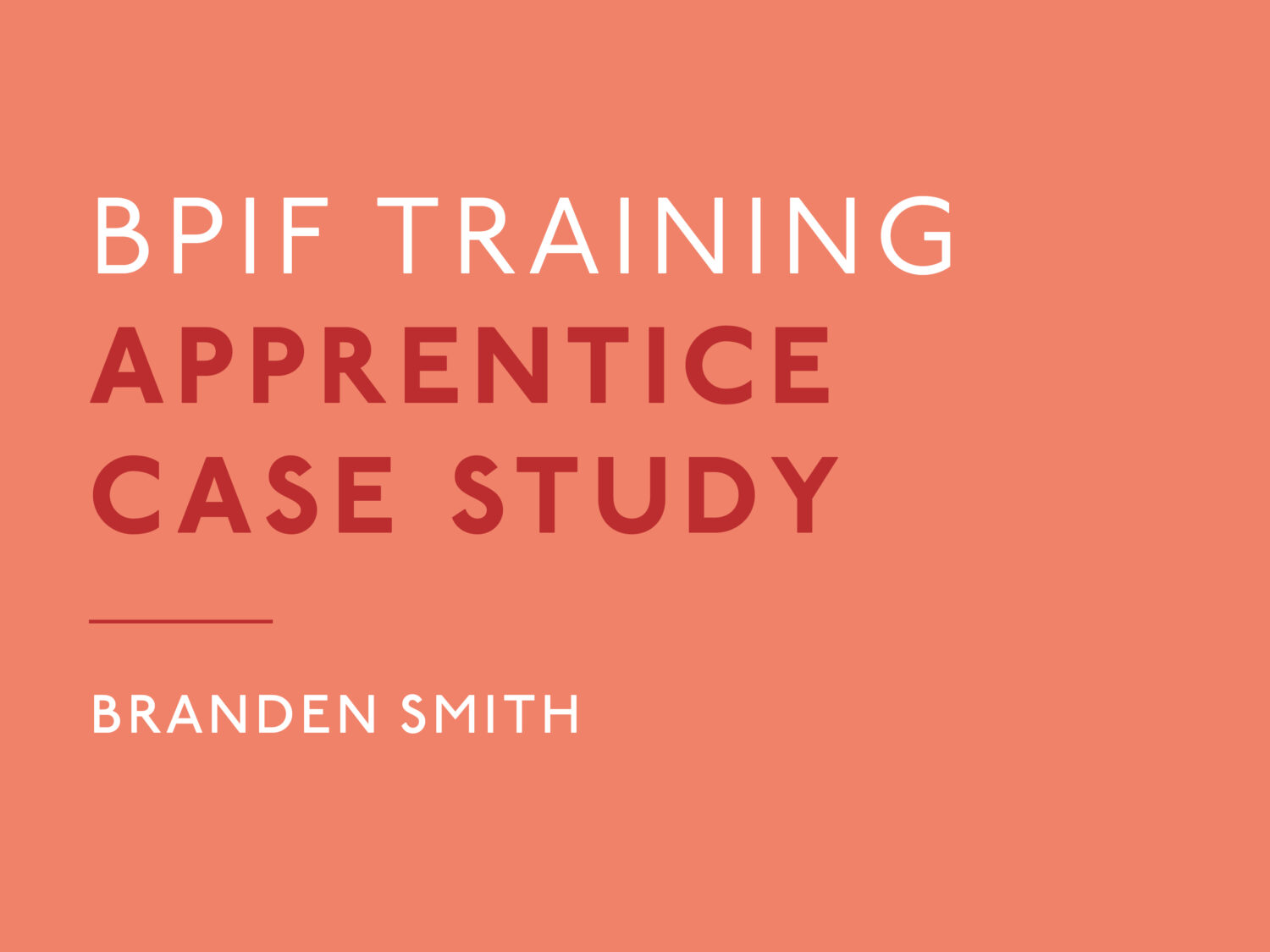 Brandon Smith – Harkwell Labels
Name: Brandon Smith
Apprenticeship programme: Print Technician 3 (Digital)
Employer: Harkwell Labels
Training Coordinator: Steve Power
---
What stage are you at in your apprenticeship journey?
I am close to completion, just a few more months now.
What made you decide to undertake an apprenticeship? How did you come to work in print?
I had the opportunity presented to me after I had just applied to Harkwell for a job. I instantly took it as I had a passion for print.
Tell us about some of the key knowledge, skills, and behaviours you have developed since starting your apprenticeship.
From when I first started I feel I have developed not only my working skills but life skills. I have grown to be a conscientious worker, grow an excellent work ethic, work efficiently and improve my communication as a whole.
Tell us about a typical day at work for you.
A typical day would be to come in and start the press up. Whilst that is warming up I can take on some housekeeping tasks, filling up liquids, tidying things that have been left from the previous day and make sure everything is in order. Once the press is ready to go, I begin to print various jobs, whilst helping others throughout their days to.
What's the most enjoyable part of your apprenticeship?
The most enjoyable part is getting to learn a deep understanding of the industry I am in. I have had theopportunity to understand colour and even how different types of paper are made. It has also given me the chance to be more hands on and enhance my problem solving skills and techniques.
What do you see yourself doing on achievement of your apprenticeship?
Once my apprenticeship has finished I will continue chasing knowledge and looking to get stuck into my work even more to learn more. There is always so much to learn and I look forward to be able to take that chance to perfect my skills.
Would you recommend apprenticeships in the print industry to others, and what would you tell them about the industry?
I would recommend apprenticeships in the printing industry, as we are constantly surrounded by print. You can walk into a shop and your eye is caught by a product with really vivid packaging, but to then know you have contributed towards that, it feels great.
What do you think are the benefits of undertaking an apprenticeship?
The benefits would be that you aren't just working to get paid. You're getting paid to learn new things. Although I am in print, I have learnt much more than just print. You get to be involved in so many more things, whether itbe maintenance, problem solving or even just life skills in general. I can owe a lot of things I know to the people I work with.