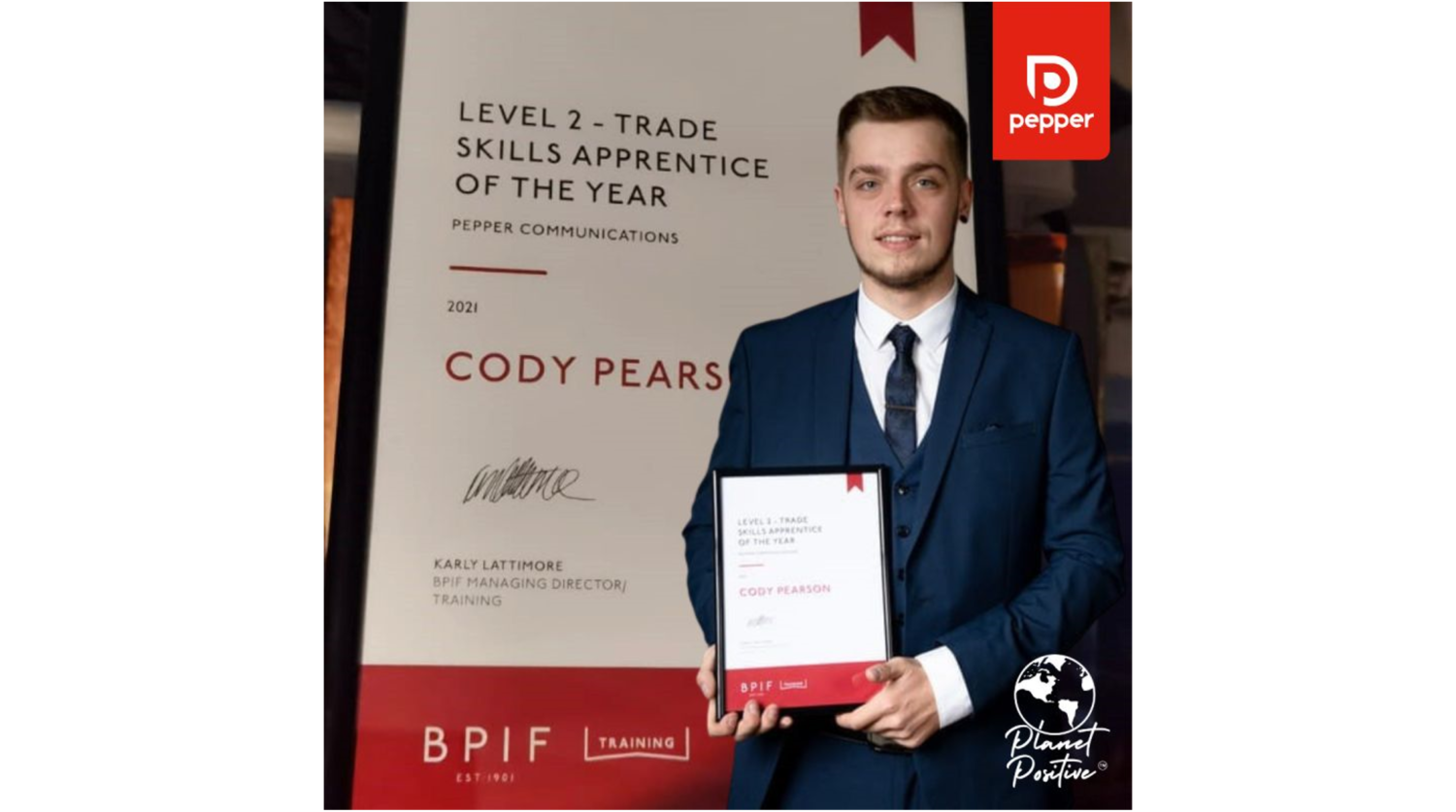 CODY PEARSON – LEVEL 2 TRADE APPRENTICE OF THE YEAR
A massive well done to Cody Pearson for winning the Level 2 Trade Apprentice of the Year Award. Kerry Bowyer, Cody's training coordinator says…
"I have been working with Cody since Nov 2020, it is a real pleasure for me to be his TC ,
Cody enjoys the practical side of the apprenticeship, but I think he would probably be the first to admit the academic side doesn't come naturally to him.
Cody had a relatively slow start to the apprenticeship and at one point it looked like he would not be able to continue, but he knuckled down accepted the additional support and really started to make progress.
With determination he has now managed to pull himself back on track and is now making great progress.
He has worked hard with our Functional skills tutor and he should soon be ready to sit his exam. This is a huge achievement for Cody and the difference in his confidence in the last 6 months has been noticed both by myself and his employers who have been really impressed with Cody both on the course and in the workplace.
Cody is a real trier and, even when outside his comfort zone he always gives 100% in both effort and commitment. He participates really well in our sessions, and I look forward to them because I know he will always be punctual, courteous and eager to get involved.
I am thrilled Cody has won this award as he genuinely deserves it, I believe Cody has a great future in print and even though he is probably too modest to admit it, he is setting a great example to other apprentices."