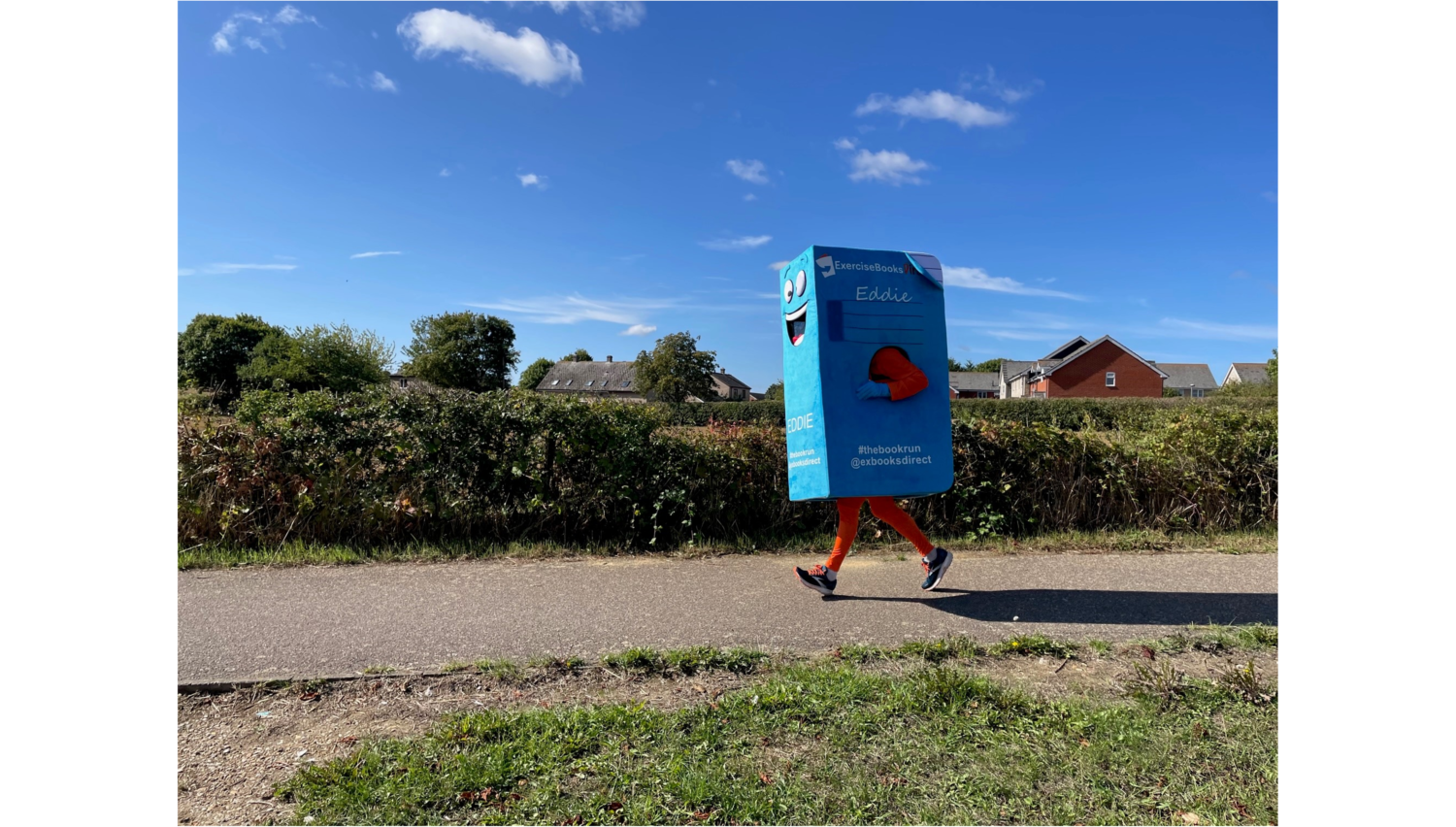 EDDIE THE EXERCISE BOOK ……WELL PHILIP BEER!
BOSS Board Member Philip Beer is embarking on the London marathon for a great cause, ICR.
Last year Philip was sponsored as he ran the London Marathon in memory of a Hamelin Brands colleague, Eddie Sampson, who died last July from cancer.
This year…in Philips' words…
The Institute of Cancer Research offered me a place and in a moment of madness I accepted!
Then I started to think how could I do something different to max fund raising for them. That's when in a much bigger moment of madness I decided to run in our company exercise book mascot, and formally name it: Eddie The Exercise Book?
Here is me in the costume for the first time yesterday.
I ran 8.5 Miles in it and survived, I am trying not to think what 26.2 will be like in two weeks time!
To add a little extra pressure to myself 'Eddie' is now entered to the Guinness Book of World Records in an attempt to become the fastest book to run a marathon!
I would be delighted if you felt you wanted to click this link to our just giving page and donate to the ICR to support our efforts of their behalf to discover more cures for more cancers and in memory of Eddie (and anyone you have lost to or know are suffering from cancer).