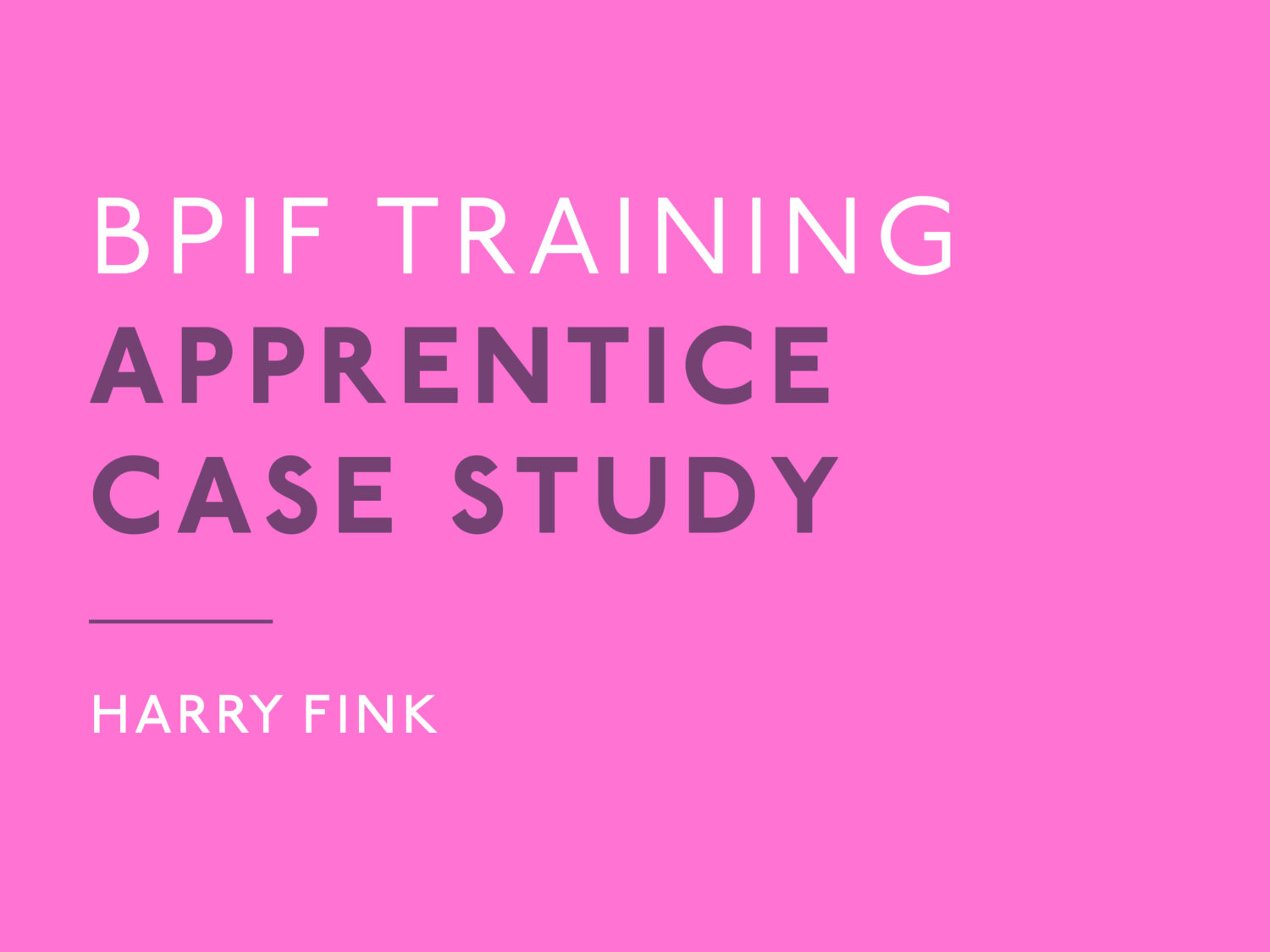 Harry Fink – Darley
Name: Harry Fink
Apprenticeship programme: Post press technician
Employer: Darley
Training Coordinator: Martin Dalziel
---
What stage are you at in your apprenticeship journey?
I've currently been at Darley for 1 year and 4 months.
What made you decide to undertake an apprenticeship? How did you come to work in print?
I previously worked in multiple warehouse jobs, jumping from job to job. I've known one of the managers at Darley for most my life since I'm good friends with his son. He learnt through my friend that I was searching for a job and offered me a job through an apprenticeship. After explaining it to me it interested me and thought it would be a good way to start a proper career instead of warehouse jobs through the agency.
Tell us about some of the key knowledge, skills, and behaviours you have developed since starting your apprenticeship.
I have gained the ability and skills to be able to use a wide range of mechanical equipment without the assistance of anyone else. 
Tell us about a typical day at work for you.
I work treble shifts, so will either start at 5:30am, 1pm or 8:30pm depending the shift I'm on. After clocking in I will make my way over to the Blumer where the assistant on the previous shift will bring me up to date with the current job we're on. The Blumer operator will then start the machine where it will be my job to check each individual pack of labels, removing the bad ones and boxing up the good ones. After each completed job, I will make the labels and boxes for the next upcoming jobs.
What's the most enjoyable part of your apprenticeship?
I enjoy working with all my colleagues. Everyone is easy to talk to and are very helpful when I need assistance.
What do you see yourself doing on achievement of your apprenticeship?
I'd like to see myself working on a more high skilled job after completing the apprenticeship which requires more training than some jobs that can be fully trained over the space of a couple days.
Would you recommend apprenticeships in the print industry to others, and what would you tell them about the industry?
I would recommend the print industry as there's a variety of different job roles that each member of staff can betrained on which means you can vary on the job you do each day which helps keep it refreshing.
What do you think are the benefits of undertaking an apprenticeship?
Apprenticeships are for more hands on learners which don't necessarily enjoy classroom: lecture learningfollowed by loads of exams. You are also getting paid to learn at the same time which is a benefit.