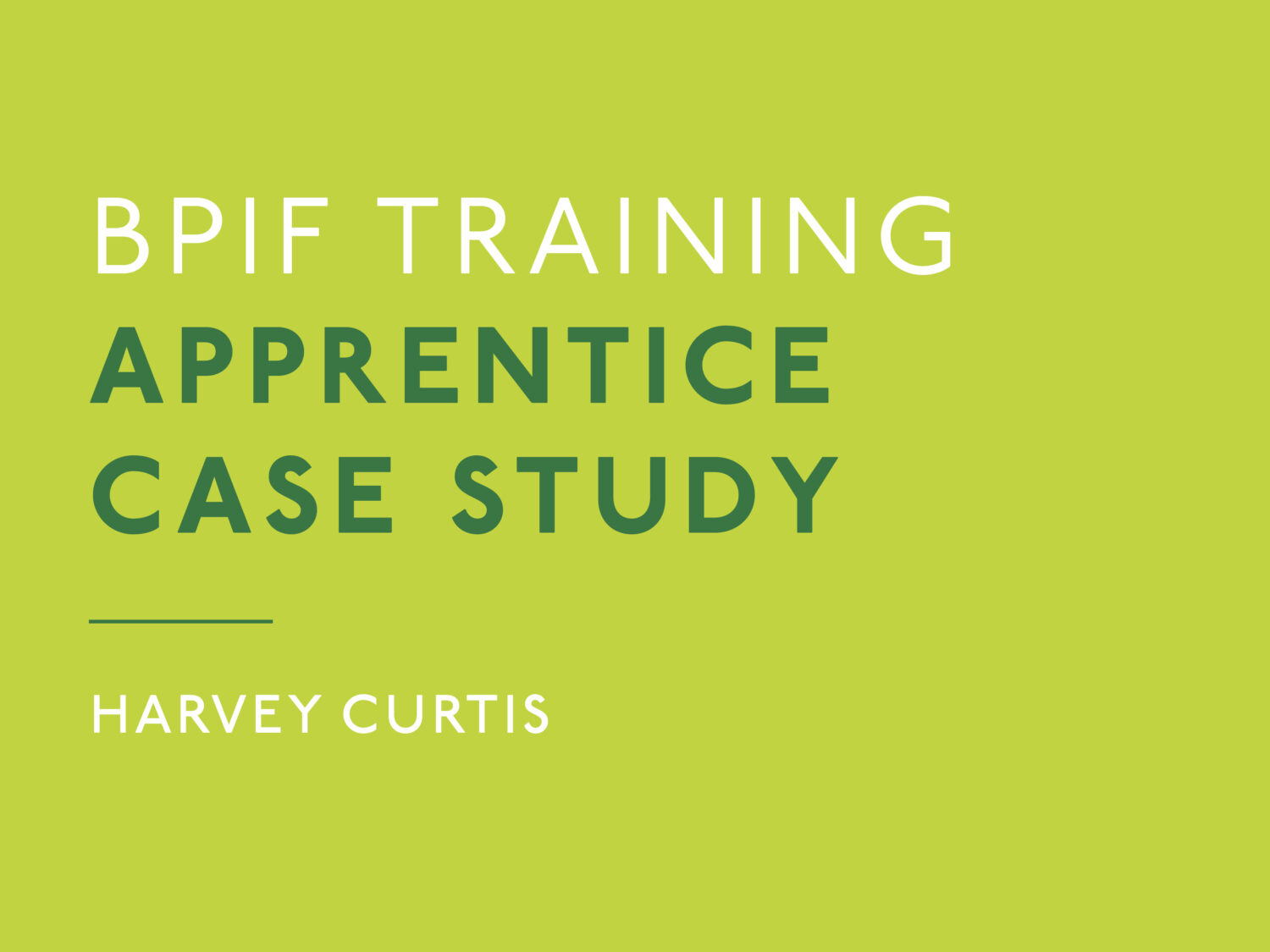 Harvey Curtis – Potts Printers
Name: Harvey Curtis
Apprenticeship programme: Level 2 – Print operative
Employer:  Potts Printers
Training Coordinator: Anthony McRoberts
---
What stage are you at in your apprenticeship journey?
I am currently half way through my apprenticeship journey. I have done work on my industry knowledge and work flow processes and i am currently doing an assignment on improving my workspace and the work process.
What made you decide to undertake an apprenticeship? How did you come to work in print?
I decided to do my apprenticeship for the experience that it can offer me and gain a qualification as well as earning money at the same time.
Tell us about some of the key knowledge, skills, and behaviours you have developed since starting your apprenticeship.
I have gained some people skills as I feel more comfortable talking to new people within a business perspective. I also feel I have gained a sense of independence as I am allowed to work alone and boosts my confidence to know I have a skill I can work upon in my career.
Tell us about a typical day at work for you.
My main duties at work are to do the job list for the day and outline the jobs that need to be signed off for that day and get them printed within the selected delivery date. I will print all mono jobs that come down into my department. I will do any machine maintenance that needs doing or any refurbishments. I will put stock away on the shelves and general housekeeping of my workspace.
What's the most enjoyable part of your apprenticeship?
My meetings with my training coordinator as he helps me to gain confidence in my ability and put me on the right path for my coursework. He also helps me with any problems i may have in my personal life that are interfering with my work and i generally come out of my meetings happy with what I'm doing and optimistic for the future.
What do you see yourself doing on achievement of your apprenticeship?
I see myself moving forward in my career and potentially moving up within my company.
Would you recommend apprenticeships in the print industry to others, and what would you tell them about the industry?
Yes, I would recommend it as it has totally changed my life for the better by giving me the experience of aworkplace while still being educated. The way I would describe the industry is it is a place to move up and gain a solid foundation for a career with longevity.
What do you think are the benefits of undertaking an apprenticeship?
To gain workplace experience and self confidence in your ability and feel a sense of purpose within society.