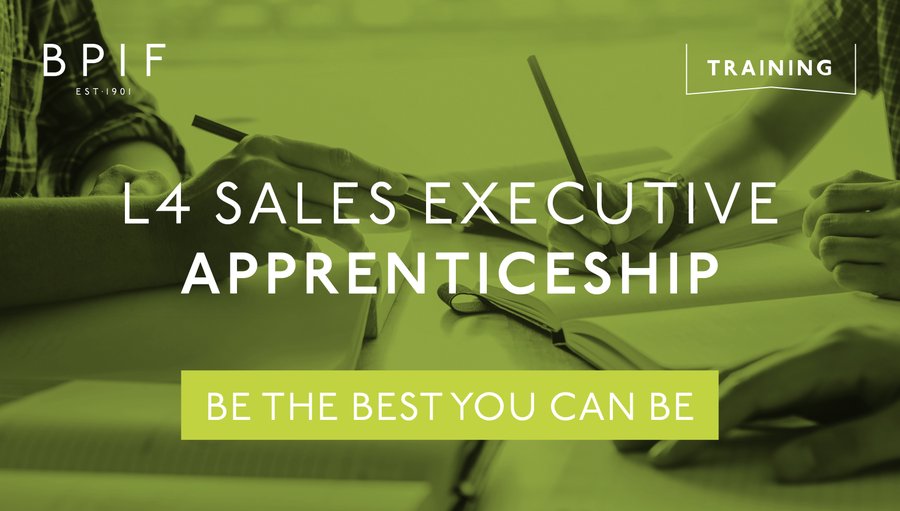 INTRODUCING THE LEVEL 4 SALES EXECUTIVE APPRENTICESHIP
We are excited that we are now able to offer the Level 4 Sales Executive apprentice with spaces still available on our cohort starting 22 June
Are you a frustrated business owner or director that feels your sales team is reactive and not as proactive as it could be? Do you want to invest and build a passionate, goal driven sales force long term?
Too many companies look short term for a quick fix but fail to invest in the future. This 18-month apprenticeship covers workshops like sales & negotiation skills and develops knowledge skills and behaviours leading to a work improvement project which involves a sales pitch and presentation. Ultimately building a motivated, proactive, and confident salesperson that can develop your business now and long term.
The L4 Sales Executive apprenticeship was created by major employers and the Institute of Sales Professionals and designed for graduates, school leavers and experienced BUT under-invested 'short chain' sales teams. It is ideal for both Business-to-Business and Business-to-Consumer markets.
Typical roles for the apprenticeship include Sales Advisor, Sales Consultant, Field Sales Executive, Outbound Telesales Executive, Business Development Manager and Account Manager.
To succeed in any sales environment, you need to be more than just a good listener and this apprenticeship aims to deliver the skills, knowledge and behaviours and enable a Sales Executive to develop positive customer relationships by establishing rapport and building trust with customers.
Its aim is to promote sound product knowledge, develop the general principles of negotiation and persuasion, help build a strong competitor knowledge and develop a better understanding of the market.
Ideally Sales Executives need to be tech savvy, goal driven, willing to grow and understand their organisation's product or service in detail. This course provides them with the tools to become experts in the modern-day world of sales and understand and implement the strategies needed to succeed.
We are looking for candidates who will be committed to completing an 18-month apprenticeship programme, fully backed by their employer.
You can find our more here, or if you would like to talk to someone about this apprenticeship register your interest below or get in touch at [email protected]