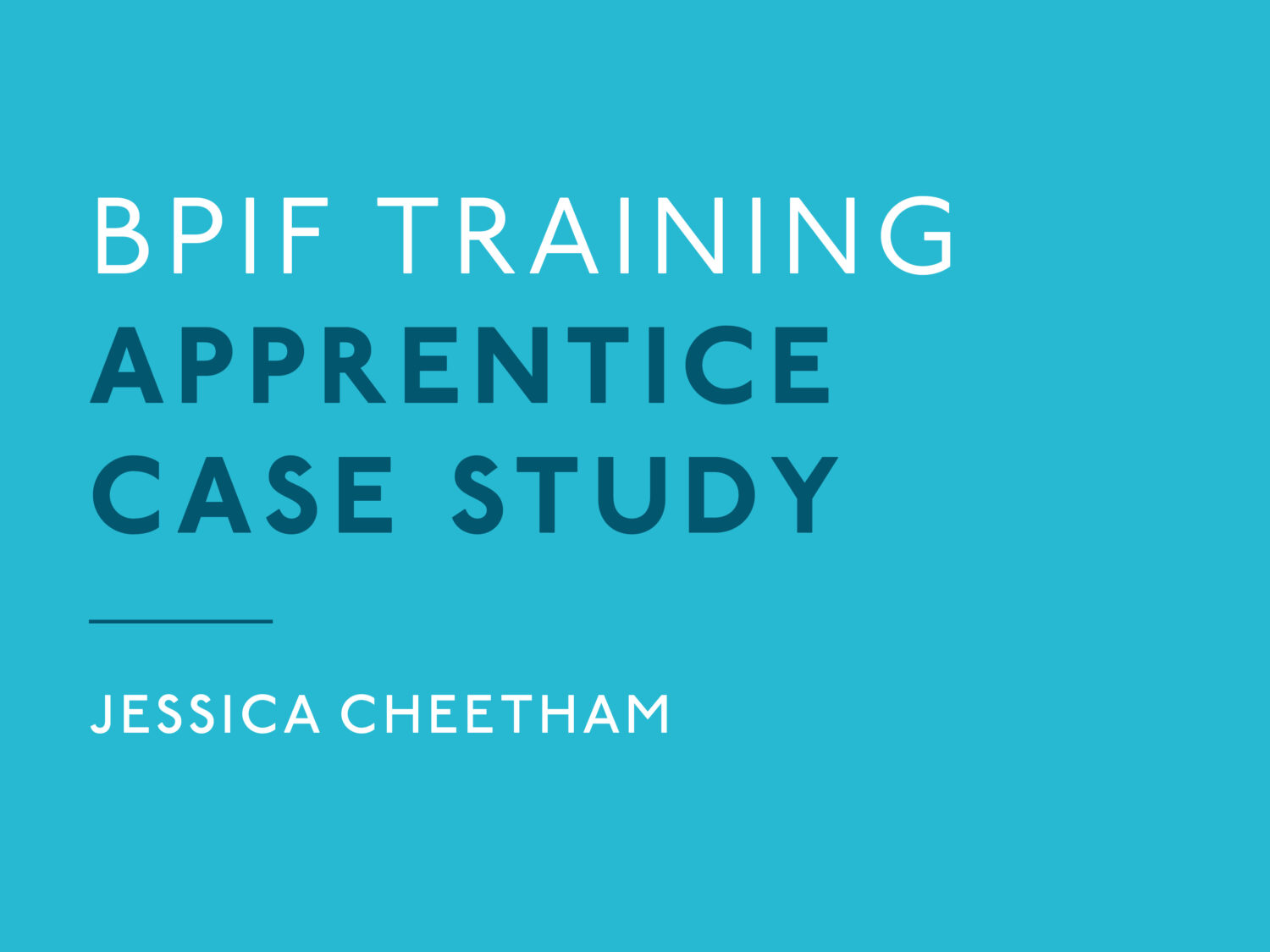 Jessica Cheetham – MM Group
Name: Jessica Cheetham
Apprenticeship programme: Level 3 –Technical pre-press
Employer: MM Group (formerly Essentra Packaging)
Training Coordinator: Anthony McRoberts
---
What stage are you at in your apprenticeship journey?
Coming up to EPA in the next couple of months.
What made you decide to undertake an apprenticeship? How did you come to work in print?
I was looking for an apprenticeship in any field and this one came up so I applied. Nothing specifically drew me towards print.
Tell us about some of the key knowledge, skills, and behaviours you have developed since starting your apprenticeship.
I've developed in my role a great deal since starting, I had no prior knowledge of print. I've learned bits of CAD, Repro and a lot of CTP. I found that I work best in CTP, which I didn't expect because I didn't particularly like it at first. Getting this job has also massively improved my confidence, talking to people I don't know and not being anxious for the unknown. Without going into too much detail, this apprenticeship has helped with me with my mental health too – I'm not the same person as when I started and that's not a bad thing at all.
Tell us about a typical day at work for you.
It can vary – one day I might be in CTP wrapping plates, going out to press, cutting/stripping blankets, and other days I can be at my desk all day improving my Illustrator skills. Other days I'll be shadowing one of the repro team.
What's the most enjoyable part of your apprenticeship?
In terms of which part of the department is most enjoyable – for me that would be CTP. I enjoy the hands-on aspect of the role and prefer to be up and about. Other than that, I'd 100% say my colleagues. I look forward to seeing them every day and telling them things that have happened outside of work.
What do you see yourself doing on achievement of your apprenticeship?
I see myself passing my apprenticeship and going into CTP full time. I plan on learning how to read jobs by shadowing Karl or Calvin, and developing my role in there further.
Would you recommend apprenticeships in the print industry to others, and what would you tell them about the industry?
Yes I would – I'd tell them that it's a very challenging industry in terms of issues and problems that can arise, and working through them can be very daunting at first; but once you get a better understanding (for me that would be the reasons why we do the things we do) it entails a lot of problem solving which I didn't expect when I started in this role.
What do you think are the benefits of undertaking an apprenticeship?
Earn while learning
Mistakes are a lot more accepted by apprentices than regular new starters
Mix with a lot of different people than you would at (for example) college
Learn a lot of life lessons from the mix of different people you're around