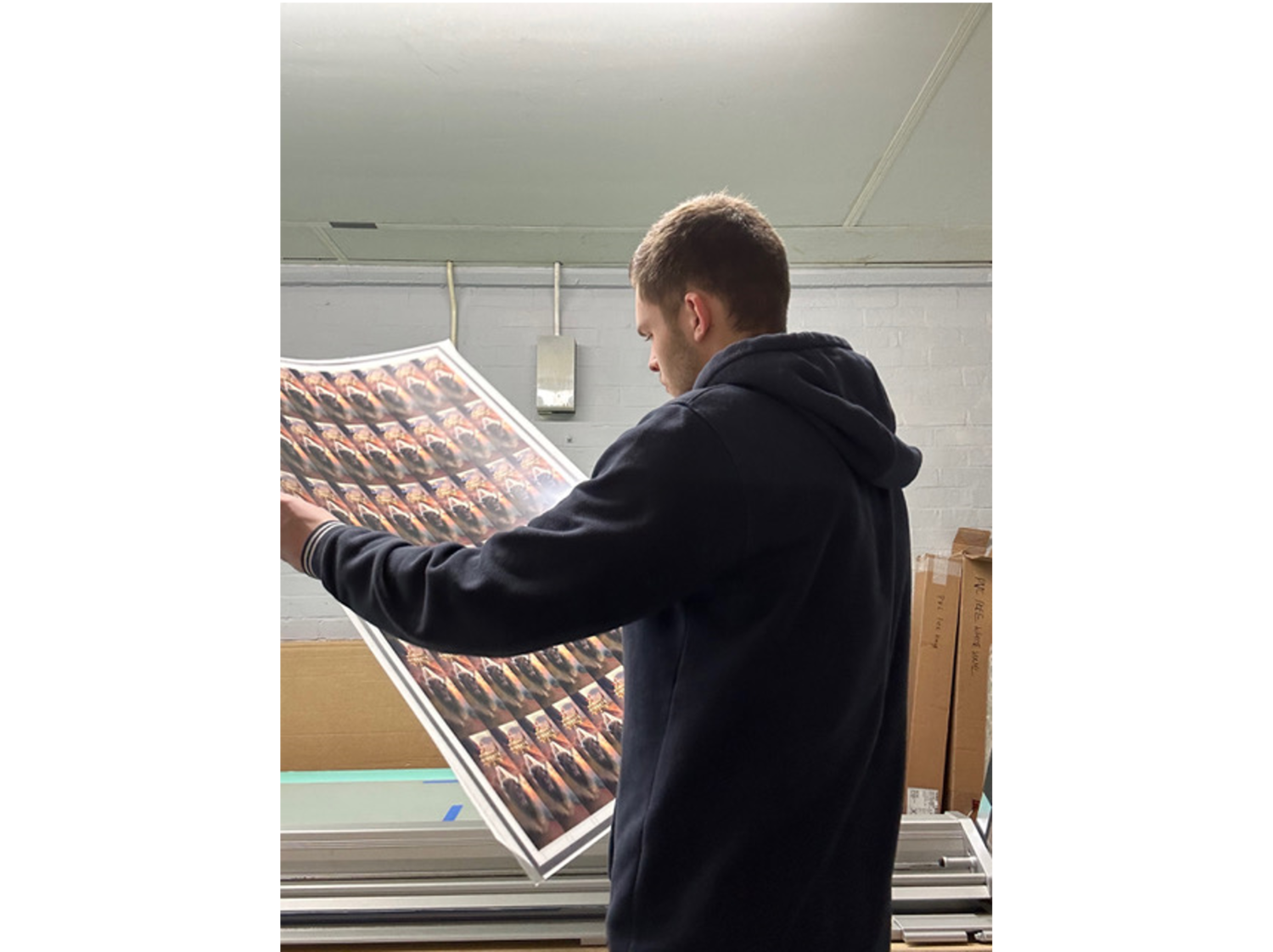 SAM DALE – PLASTIC DATA CARD LTD
Name: Sam Dale
Apprenticeship programme: Level 3 – Pre Press Print technician
Employer: Plastic Data Card Ltd
Training Coordinator: John Campey
---
What stage are you at in your apprenticeship journey?
I am part way through my apprenticeship however I am coming towards the end of it as I have completed all of the worksheets and soon going to start thinking about the EPA.
What made you decide to undertake an apprenticeship? How did you come to work in print?
This apprenticeship was a first step into employment. I was looking to get industry experience and learn more skills which I have definitely got by working here.
Tell us about some of the key knowledge, skills, and behaviours you have developed since starting your apprenticeship.
Since I started working here I had no experience or knowledge of print. I have now been working here 1year and 4mo and in that time I have gained the confidence to be able to make print files from clients files, work and understand two flatbed printers, a laser cutter and laminate along with using specialist software which is used to create lenticular. I am also now able to complete these actions on my own.
Tell us about a typical day at work for you.
A typical workday for me would start by getting the printers up and running. This involves turning them on and checking that all nozzles are firing correctly. I may then go on to finishing jobs from the day before which can include cutting or laminating or I may start a new job and create the print files. My day also includes tasks such as answering the phone, ordering materials, taking deliveries and discussing jobs and problem solving with other colleagues.
What's the most enjoyable part of your apprenticeship?
The most enjoyable part of my apprenticeship is learning new skills and applying them. I also take pride in perfecting processes I have learned. I have also enjoyed researching how different printing processes work and what their uses are.
What do you see yourself doing on achievement of your apprenticeship?
Upon achieving my apprenticeship grade I may stay on and continue what I am doing here or I may take my knowledge and experience elsewhere. I am not yet certain what my future will be.
Would you recommend apprenticeships in the print industry to others, and what would you tell them about the industry?
I would recommend the apprenticeship to others. I think a bit more guidance in the first few months would be beneficial about the standard of work and what is required as I was a little confused at the beginning of the apprenticeship however as time went on it became more clear and I understood what was expected of me.
What do you think are the benefits of undertaking an apprenticeship?
Some benefits of completing an apprenticeship include the a massive amount of learning in a short period of time. You are also employed doing what you are learning which makes the whole process a lot easier. In my opinion its a scheme which allows you to essentially go to school and work at the same time and the same place.