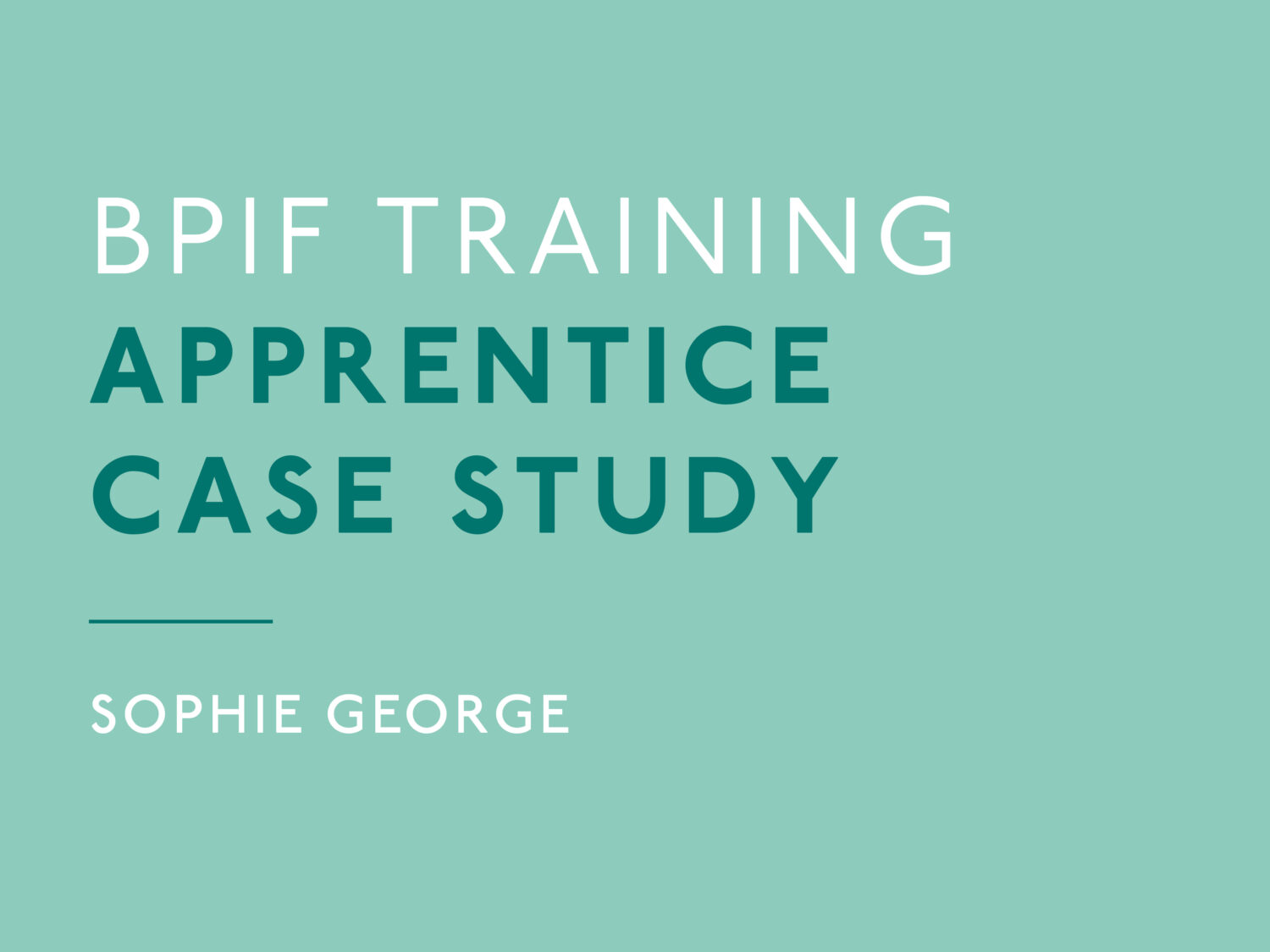 Sophie George – GPI
Name: Sophie George
Apprenticeship programme: Level 5 – Graduate Management Programme
Employer: GPI
Training Coordinator: Matt Child
---
What stage are you at in your apprenticeship journey?
What made you decide to undertake an apprenticeship? How did you come to work in print?
I wanted to further my learning development, and this was the next level course recommended to me. I ended up working in the print industry completely by chance. I used to be a support worker and the site I worked at was closing down and by chance, my best friend's boyfriend at the time said there were vacancies where he worked. I applied so I had more stability as I had just moved into my first home and taken on a mortgage. I have now been at GPI for 10 years!
Tell us about some of the key knowledge, skills, and behaviours you have developed since starting your apprenticeship.
I feel like I have more confidence now and also think I now take a moment to think and look at the best way to approach a situation. I have taken on board the lean workings we learnt about and at every opportunity I am trying to save time in processes. I have also become more focused on reporting and looking at trends andstatistics which I believe has made me better at my role.
Tell us about a typical day at work for you.
There is no typical day at GPI. Our customer activities dictate how the day goes, which makes each day different. I have been here 10 years and still learning new things. But overall, we service our customers to the best of our abilities each day.
What's the most enjoyable part of your apprenticeship?
The most enjoyable is working as a team with other members of GPI at the start of the course. The course has also been challenging and makes you question actions that you normally wouldn't. Matt, my training coordinator, has been supportive and helpful throughout which made a real difference and made this experience better than previous courses I have done.
What do you see yourself doing on achievement of your apprenticeship?
After my apprenticeship, I will most likely proceed to a higher level apprenticeship in order to develop me more and hopefully in other areas.
Would you recommend apprenticeships in the print industry to others, and what would you tell them about the industry?
Yes, 100%. The industry is challenging and a constant learning curve. But the challenges you face are worth it for the sense of achievement you get when you accomplish what is needed.
What do you think are the benefits of undertaking an apprenticeship?
I think the benefits are the fact that you are developing yourself and your career at the same time. You make yourself more productive with what you learn and start to think and approach every day tasks in a different way.