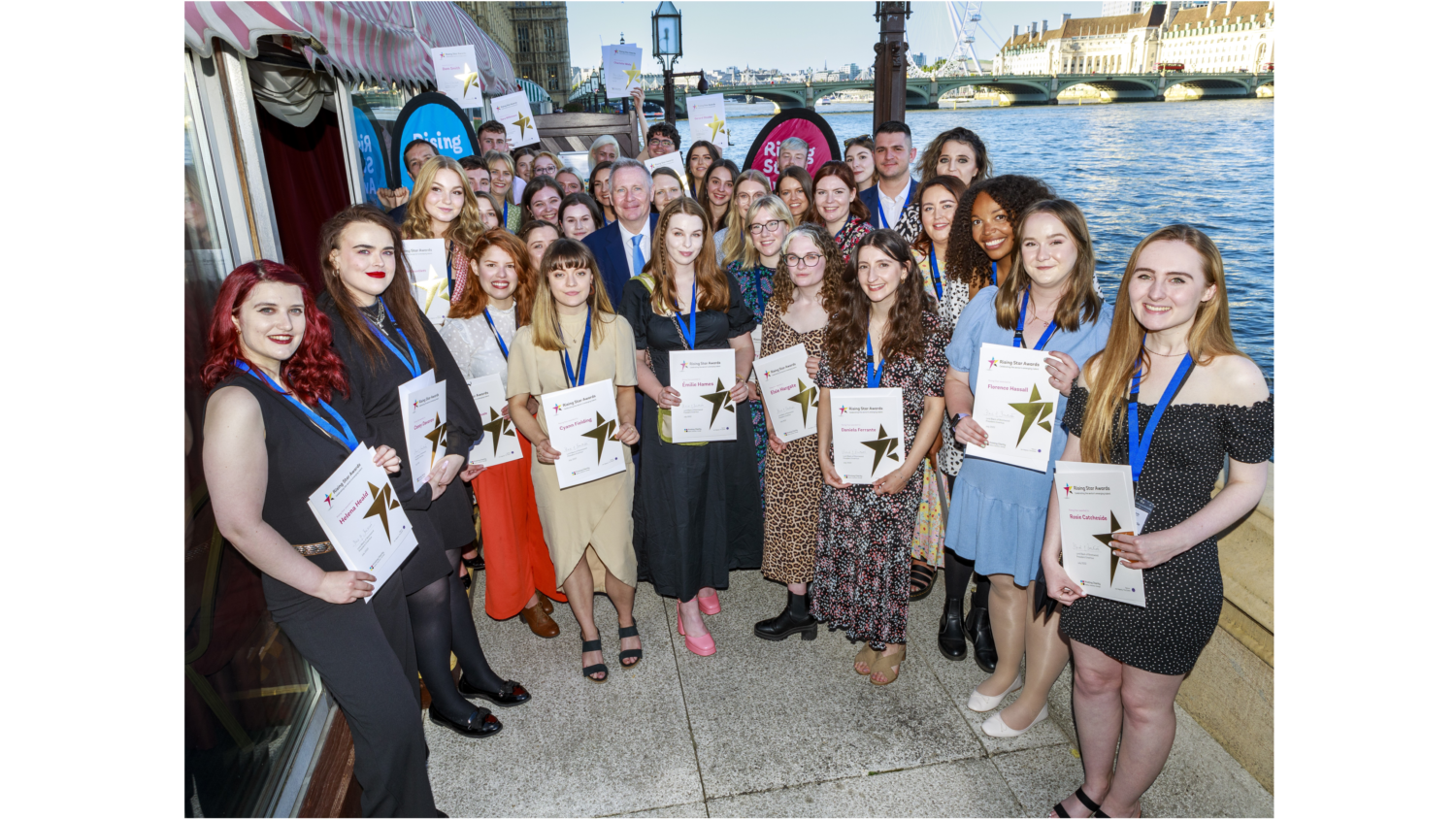 Time for print's young talent to shine as the 2023 Rising Star Awards open
The Printing Charity's Rising Star Awards, the largest dedicated awards programme for young people working in print, packaging, paper, publishing and graphics, are now open for applications for 2023.
The Rising Star Awards enables people aged 18-30 in the print sector to invest in their future career ambitions by providing funding of up to £1500 for training that develops the skills and knowledge that will grow their personal skillset, beyond the training they are already undertaking in their role.
Previous winners have used award funding to develop a wide range of skills including management training, negotiation, copywriting, pitching, and project management; as well as to fund professional qualifications and Chartered Institute training.
The Printing Charity's CEO, Neil Lovell, said: "Helping young people grow and develop through access to training which will benefit them, their employers and, of course, the print industry as a whole is something The Printing Charity is absolutely committed to.
"Through speaking to employers in the industry we know that building a portfolio of personal skills such as problem solving, resilience, confidence and effective communication is crucial to help young people develop their career ambitions, stand out, grow and thrive. The Rising Star Awards offer a great way for businesses to underpin their commitment to developing and nurturing the young talent in their organisation by supporting them in their application to develop these skills.
"I'd encourage anyone thinking of applying to speak to their manager, mentor or HR teams to discuss their career ambitions, and what they could apply for to help achieve these. I'd also encourage anyone working in print who knows potential Rising Stars, in their own organisation or within their wider network, to ensure they are aware of what the Awards scheme can offer."
Applications close Sunday 2nd April 2023.