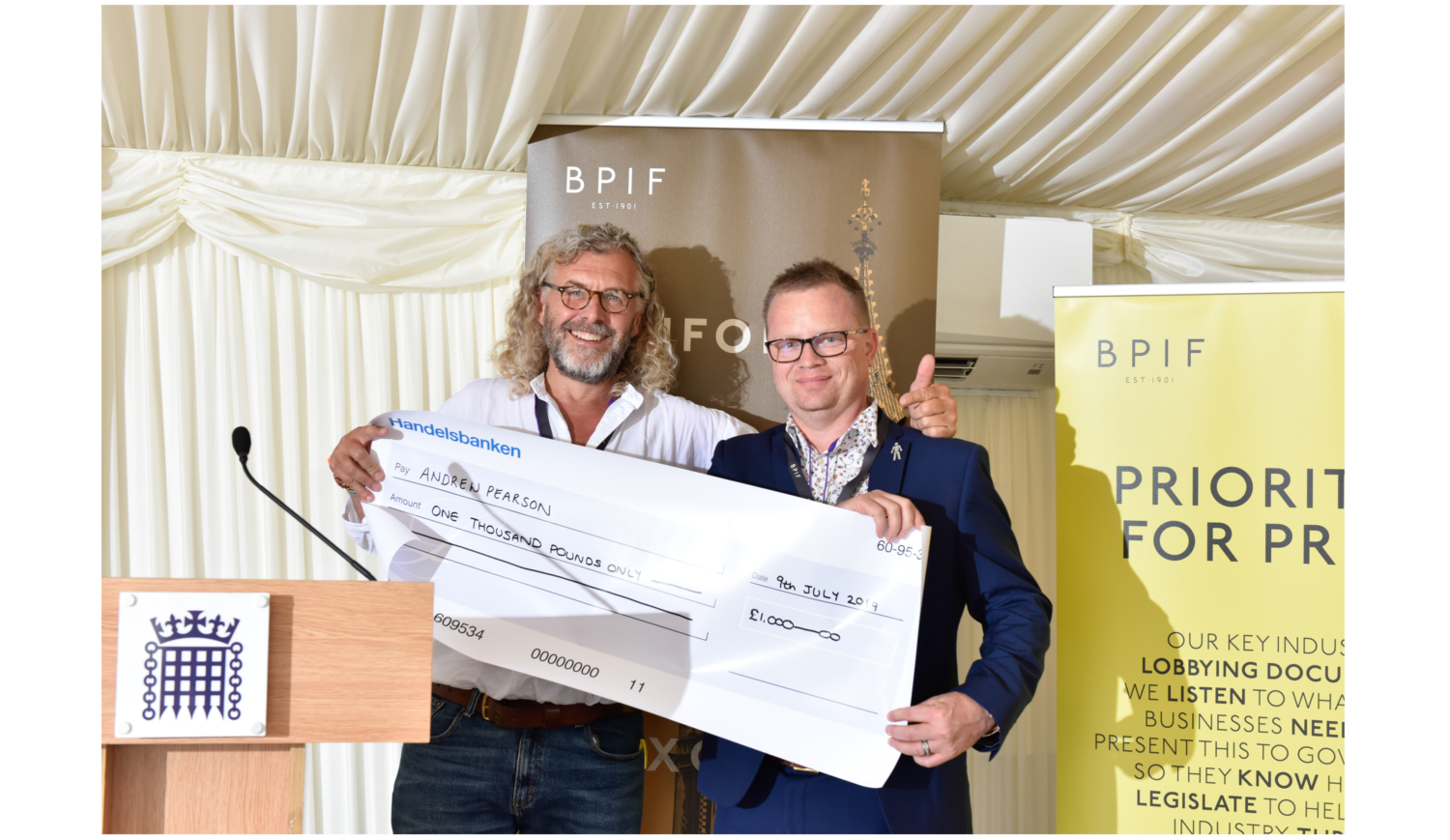 Andrew Pearson receives Kathy Woodward Award for Learning
Andrew Pearson receives Kathy Woodward Award for Learning
Winner is Andrew Pearson, Print Manager at Graphic Packaging International (Bardon). He intends to put the prize money towards courses to help him approve his presentation skills as well as furthering his understanding of PowerPoint.
On his achievement, Andrew said, "I'd like to thank my work colleagues for their continued support, a special mention must go to Tony Philips, Richard Carter Haigh, Kerry Badbury and my Four Print Team-leader who all allow me to manage my department effectively. I must also thank my family, especially Carolyn for their continued support.
"I would also like to thank the team of tutors at the BPIF, in particular Dominic Wing for their continued support as a training provider to Graphic Packaging Bardon. Graphic continues to proactively promote apprenticeship opportunities both internally and externally and these schemes continue to be available to all.
"Bringing young people into the industry is something that I feel really strongly about. Like all industries there is a growing skills shortage which I feel stems from the stigma around apprenticeships in the first place and that to do well in a professional capacity you must first go to University. This is quite simply not true. The word apprenticeship is not a dirty word. Throughout my career I have had the pleasure of working with some truly talented people that have all come through the apprenticeship system. It has also been disappointing to learn that the Government has made the decision to stop funding for the Level Two Apprenticeship courses because it is these very courses that are the foundation blocks that young school leavers need.
"One final mention goes to the year nine pupils of Lees Brook Community School in Chaddesden Derby who inspiration me to write the piece that won the award."
Launched in July 2015, in memory of the BPIF's much loved CEO, Kathy Woodward, who sadly passed away a year previously, the £1,000 Award – sponsored by Webmart – supports individuals in the print, packaging and graphic design industries to further their careers. Applicants were asked to submit a 500-word proposal on how they would spend the money in order to develop their careers